Generational Tradition
It all started when Brad Witherell was gifted a Civil War-era Henry rifle from his uncle as a teen, spurring his lifelong obsession with vintage firearms and American Old West antiques. In 1969 Brad founded Witherell's as an antique appraiser and dealer.
In 1983, Brad held his first Western American auction in 1983 at a hotel ballroom in San Francisco. When the logistics of moving heavy items upstairs became complicated, he enlisted his 16-year-old son, Brian, to manage the process. Thus began a father and son's decades-long journey into the world of collectors and the antiques they love, filled with fond memories and many blessings.
Team Members
Brian Witherell

COO, Consignment Director

Brian was raised in Healdsburg, California. He received his B.A. in Criminal Justice from Sonoma State University before joining his father in the family business. He claims there are parallels between the two fields, as they both require great detective skills to be successful. That's what he loves about this business, the discovery of hidden treasures.

When Brian is not working as the company's Consignment Director he likes to golf, fly fish, run, hike and go camping with his family.

Susan Hambly

Cataloguer

Susan is a retired physician who grew up in New England and attended Boston University and Boston University Medical School. After a successful anesthesiology practice in NYC and California, she decided to change careers and transitioned to antiques and fine arts appraising and cataloguing.

Susan is a member of the International Society of Appraisers and a docent at the Crocker Art Museum. She loves researching and discovering the history of items.

She and her husband, Mark, have a son who lives in Los Angeles and two Jack Russell terriers. She enjoys cycling, tennis, hiking and traveling. Her advice to buyers, "Buy what you love and you will never be disappointed."

Amanda McCormack

Chief of Staff

Amanda grew up near Lodi, CA and attended Chico State University where she played for the college softball team and was a member of a national Greek sorority. She has worked in the industries of healthcare, information technology and wealth management. Amanda has extensive business process experience and excels in both client and employee management.

Working at Witherell's in Amanda's words can best be described as "recycling history meets asset management." Amanda enjoys a beach near the ocean for vacation and hanging out daily with the office security dog Poncho.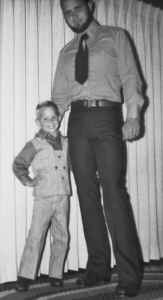 "My dad and I spend our lives immersed in the world of antique appraisals and estate auctions. The Sacramento region is rich in history and we love being part of it."